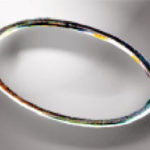 The Style M spiral wound gasket is designed for boiler manhole cover assemblies. They are usually round, obround or oval shape, depending of course, upon the manhole plate configuration.
Style MC spiral wound gaskets have pre-formed inner and/or outer rings made of spiral windings. This centering guide permits the gasket to assume its correct position and to compensate for inequalities in plate contours and fillets in cold-pressed plates as well as to prevent shouldering and pinching caused by radial misplacement.
Style MCS spiral wound gaskets are manufactured with a solid metal inner and/or outer ring which also prevents over compression of the gasket in high pressure systems.
Was this answer helpful ?
Yes
/
No