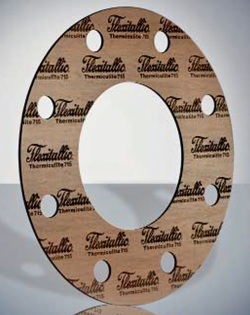 DOWNLOAD DATA SHEET
PERFORMANCE SERIES – Thermiculite® 715 Coreless Sheet material high-performance coreless sheet material.  Replacement of compressed fiber sheet line, SF 2401, 2420, 3300, 5000 and tanged graphite sheet.  Provides total freedom from oxidation. Broad chemical compatibility range.  Fire safe.  Genuine opportunity for gasket standardization and inventory consolidation.  Wide service capability.
Max Temperature: 850°F (454°C)
Max Pressure: 2030 psig (290 bar) (Class 150–300)
ASME m: 3.2
ASME y: 4200 psi (29 MPa)
Was this answer helpful ?
Yes
/
No